High Capacity Electric APU with Automatic Start-Stop Technology
The Idle Free Series 5000 is an innovative electric APU that offers ultimate cooling capacity, along with Automatic Start-Stop technology, to provide uninterrupted comfort during mandatory driver rest periods.
This new APU was designed to keep drivers cool in high ambient temperatures, so they are well rested and can perform to the highest safety standards.
Download our

Idle Free® Infographic

for quick reference.
Download our

Datasheet

for technical information.
Download the 

Series 5000 eAPU® White Paper

.
Download our

Series 5000 eAPU® Video

for detailed information.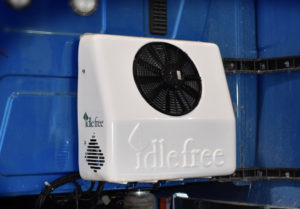 Technical Data
10,000 BTU compressor
300+ cfm evaporator fan
439 LBS with battery box
Runs on 4 deep cycle AGM batteries
Installation kits included
Two-year warranty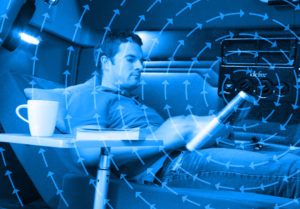 Airflow Testing
Higher airflow creates more even temperature distribution throughout the cab providing better cooling performance. All testing verified by a third party certified lab.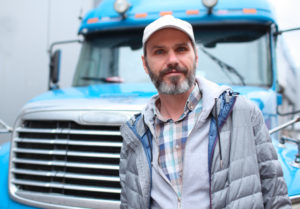 Driver and Fleet Feedback
"We've been using the Idle Free Series 5000 since Spring and are very satisfied. It works exactly like Phillips & Temro said it would. Our drivers using the Series 5000 are pleased with how quickly it cools. In addition to higher cooling output, the start stop feature is handy when the APU batteries need to be charged. And because it mounts behind the cab, it frees up rail space."
Dan Deppler and Patrick Gray (Equipment Manager), Paper Transport
"Very comfortable. Unit worked well. Don't know how many times truck started to recharge, because I slept thru it, if it did."
Driver in Laredo, TX
"Very comfortable. It worked great on low cool."
Driver in Louisiana 
'Very comfortable. It does its job.'
Driver in Oklahoma City, OK