Grain Drying
High volume flow and static pressure are critical design requirements for effective drying and management of harvested grain. Truflo impellers are corrosion and abrasion resistant and ideal for the high temperatures and humidity witnessed in grain drying. To maximize efficiency and minimize energy costs Truflo fan impellers are validated in our in-house AMCA210 wind tunnel.
Features & Benefits
High Static Pressure

High Volume Flow

Low Noise & Corrosion Resistant

Abrasion Resistant

Suitable for high temperatures and humidity
Grain Dryer
6 aluminum blades on a steel center hub
Short tube axial Fan
High Temperature and moisture resistance.
Direct Drive
A lightweight yet robust construction ensures reliable ventilation needed for grain drying applications. Delivering the high flow and pressure associated with this application, Truflo's design ensures continuous efficiency with low running costs.
Truflo high pressure axial impellers can offer a low-cost alternative to centrifugal fans, reducing both capital and running costs.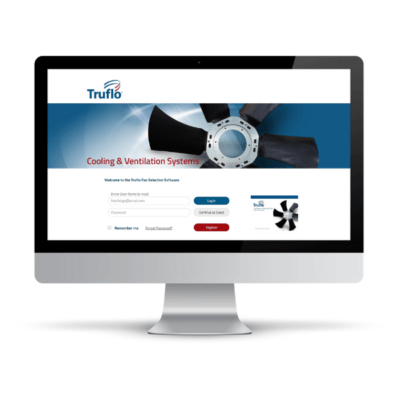 Truflo Fan Selection Software
Online & accessible from any device
No applications to download or update
Provides 3D CAD Models
Exports to Excel, PDF or KULI formats
Save your personalized fan selections
2D Drawing downloads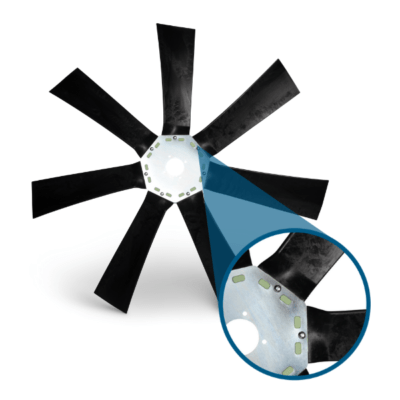 Blade & Fan Technologies
Our range of blade profiles, materials and construction options provides a customized approach to create a solution that is perfect for your unique application.
Custom Testing & Design
Providing our customers opportunities to design and test specific fans through tip profiling, various mounting options, wind tunnel testing and even competitor benchmarking. Our on-site fan testing and analysis ensures that Truflo's fan test data is accurate and repeatable. Our wind tunnel can accommodate some of the largest fans, up to 84in (2100mm).