Features & Benefits
Hot and Cold Temperature Applications

Corrosion & abrasion resistant

Suitable for Steam Cleaning & Detergent Wash-Down

High Efficiency & Low Noise
Industrial Kitchen Extract
Stainless steel
High efficiency and low noise blade profile
Resistant to cleaning agents and steam
Truflo industrial fan impellers are designed to withstand the high temperatures, corrosives and regular cleaning cycles associated with industrial kitchen extraction. Produced in high quality stainless steel 316, Truflo's robust riveted construction ensures reliability and a long service life.
Commercial Smoker
Twin Spider design for high temperatures
Stainless steel 316
Resistance to smoke and other combustion corrosives
For circulation and extraction of high temperature smoke and combustion gases found in commercial smokers, Truflo's stainless steel fans can resist corrosion and extreme temperatures over a long service life and can satisfy FDA / FSA regulations.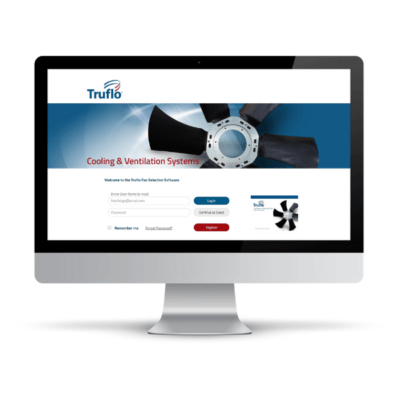 Truflo Fan Selection Software
Online & accessible from any device
No applications to download or update
Provides 3D CAD Models
Exports to Excel, PDF or KULI formats
Save your personalized fan selections
2D Drawing downloads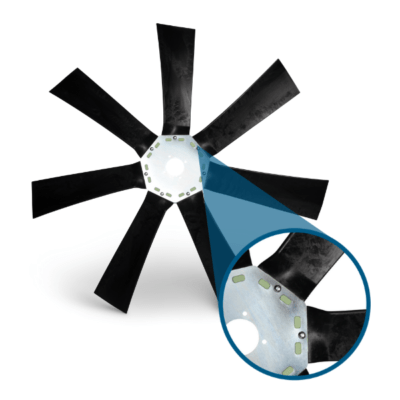 Blade & Fan Technologies
Our range of blade profiles, materials and construction options provides a customized approach to create a solution that is perfect for your unique application.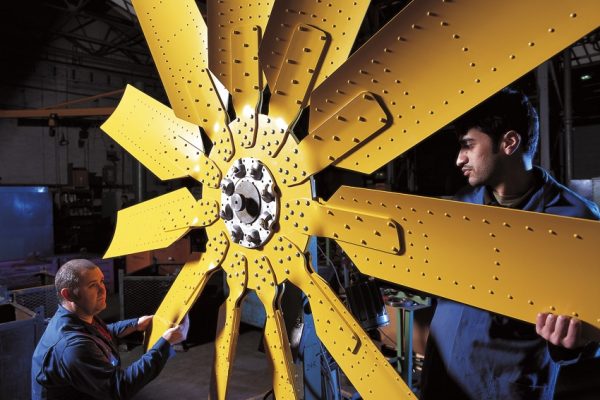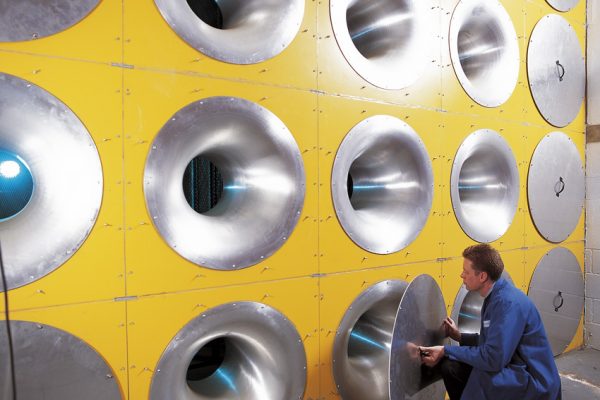 Custom Testing & Design
AMCA 210 Wind Tunnel – One of the largest, accommodating fans up to 84in (2100mm) in diameter, ensuring Truflo's fan test data is accurate and reliable.
Competitor Benchmarking – Perform back-to-back testing of fans for realistic performance comparisons.
Design Customization – Fan configurations matched to your precise duty point. Branded fans can include your corporate logos and colors. Bespoke fan blade profiling. Incorporate any fan mounting pattern or choose from a wide range of shaft hub adaptors. Fan strain testing available on/off site, including AMCA210 Wind Tunnel validation.