Features & Benefits
Range of fans (All metal, one-piece molded and modular)

All fans available in 'reverse' flow configuration

Engine pulley mount or shaft adaptor
Emergency Backup Power
60in (1524mm), 12 taper blades
Hybrid Construction
Rigorous design validation for Power Generation applications often highlights the difference in Truflo quality when compared to other cooling fan products When a reliable power is the difference between life and death, or the uptime of vital communication infrastructures, the world's leading Generator manufacturers rely on Truflo.
Tower Lighting
SAP20 one-piece molded
17in (432mm) diameter
Strict noise emission limits for urban operation
Fuel Efficiency
Stage V emission regulations combine with noise emission regulations to ensure only best-in-class cooling fans are chosen to support overnight applications, including lighting towers. When demanding minimal parasitic load from the cooling fan, Truflo's compact and robust SAP20 is the choice of many leading Tower Lighting manufacturers across the world.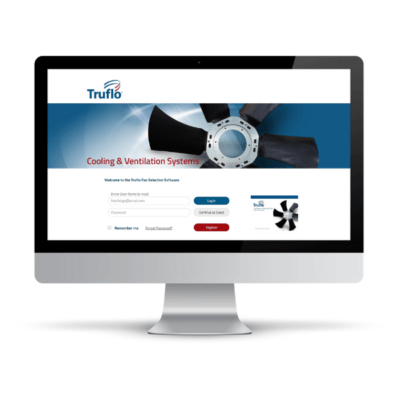 Truflo Fan Selection Software
Online & accessible from any device
No applications to download or update
Provides 3D CAD Models
Exports to Excel, PDF or KULI formats
Save your personalized fan selections
2D Drawing downloads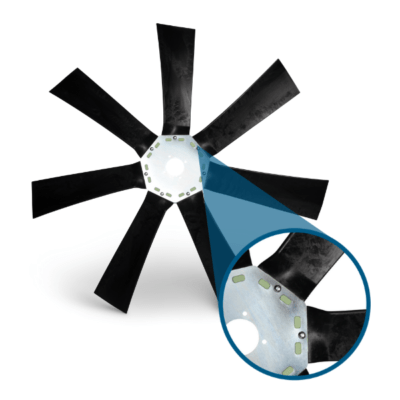 Blade & Fan Technologies
Our range of blade profiles, materials and construction options provides a customized approach to create a solution that is perfect for your unique application.
Custom Testing & Design
Providing our customers opportunities to design and test specific fans through tip profiling, various mounting options, wind tunnel testing and even competitor benchmarking. Our on-site fan testing and analysis ensures that Truflo's fan test data is accurate and repeatable. Our wind tunnel can accommodate some of the largest fans, up to 84in (2100mm).