Features & Benefits
Lightweight yet durable construction

High efficiency

Low noise

Up to 60in (1500mm) diameter

Engine driven and hydraulic drive installations
Compact Excavator
One-piece molded
Compact design
Clutch free
Stage V compliant
The smallest construction vehicles introduce the greatest design challenges due to their intended urban use. Regulatory compliance for noise and emissions is key, while small engine compartments containing compact and powerful engines demand the most efficient cooling solutions. Truflo's SAP20 one-piece molded fan is synonymous with stage V compliant mini excavators, site dumpers, backhoe loaders and skid steers.
Skid Steer
One-piece molded
Compact design
Clutch free
Stage V compliant
In urban construction sites where there's no room for a boom, the skid steer delivers a compact solution with pirouette turning. Compact and powerful, skid steers demand excellent cooling performance with minimal fan noise to satisfy Stage V regulations. Truflo's SAP20 is relied upon by the world's leading producers of skid steers.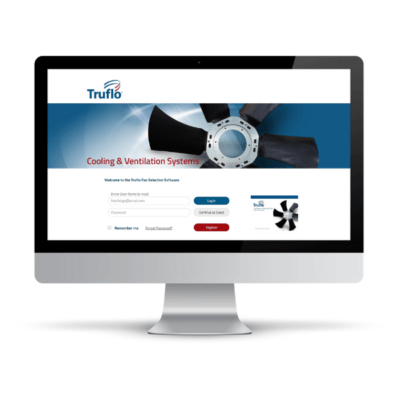 Truflo Fan Selection Software
Online & accessible from any device
No applications to download or update
Provides 3D CAD Models
Exports to Excel, PDF or KULI formats
Save your personalized fan selections
2D Drawing downloads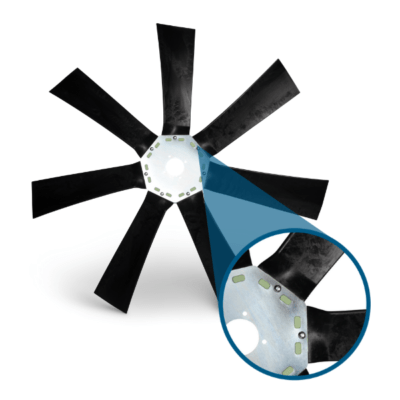 Blade & Fan Technologies
Our range of blade profiles, materials and construction options provides a customized approach to create a solution that is perfect for your unique application.
Custom Testing & Design
Providing our customers opportunities to design and test specific fans through tip profiling, various mounting options, wind tunnel testing and even competitor benchmarking. Our on-site fan testing and analysis ensures that Truflo's fan test data is accurate and repeatable. Our wind tunnel can accommodate some of the largest fans, up to 84in (2100mm).