Combustion Gas
Stainless steel fan impellers deliver the perfect solution for corrosive, high-temperature environments such as combustion flues. Gases can create sulphuric acid, sodium, potassium and chlorine compounds each capable of damaging mechanical equipment. Health and safety demands costly scheduled maintenance however by designing impellers using 304 and 316 stainless steels, Truflo helps minimize equipment downtime and associated costs.
Features & Benefits
Anti-corrosion

Very high temperatures

Twin-riveted construction

High Efficiency, Low Noise

Available in 12in (300mm) to 118in (3000mm) diameters
Power Plant
High temperature
Corrosion resistant 316 stainless steel
High flow, high pressure, low noise
Transferring combustion gases for subsequent processing (e.g. desulphurization) requires high-flow, high-pressure fans able to withstand very high temperatures and a wide range of corrosive elements including sodium compounds and acids. Truflo stainless steel fan impellers help to extend fan life and limit costly downtime. Finely balanced, sickle-shaped fan blades deliver the flow and pressure requirements whilst helping to minimize noise.
Smelting Plant
Segmented fan design for strength
High strength materials
Corrosion resistance
Noxious and highly corrosive hot gases produce in smelting plants must be extracted quickly and safely to protect the workforce and satisfy environmental regulations. Harsh elements such as sulfur dioxide produce harsh acids and so Truflo designs fans using suitable materials and finishes to ensure reliability and productivity of the plant, through minimal downtime.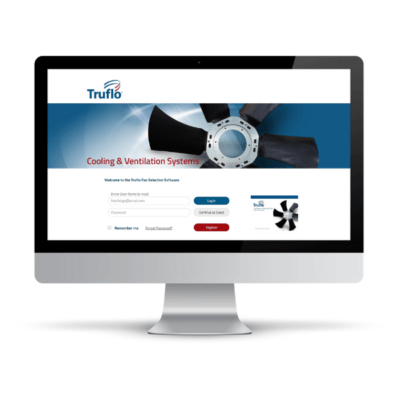 Truflo Fan Selection Software
Online & accessible from any device
No applications to download or update
Provides 3D CAD Models
Exports to Excel, PDF or KULI formats
Save your personalized fan selections
2D Drawing downloads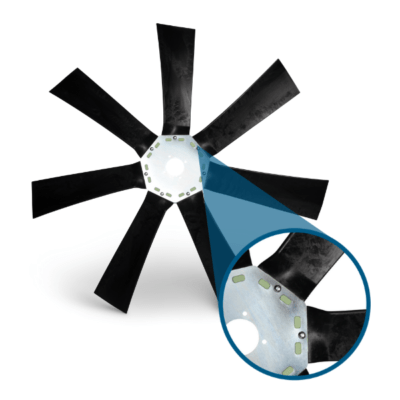 Blade & Fan Technologies
Our range of blade profiles, materials and construction options provides a customized approach to create a solution that is perfect for your unique application.
Custom Testing & Design
Providing our customers opportunities to design and test specific fans through tip profiling, various mounting options, wind tunnel testing and even competitor benchmarking. Our on-site fan testing and analysis ensures that Truflo's fan test data is accurate and repeatable. Our wind tunnel can accommodate some of the largest fans, up to 84in (2100mm).