Extreme Temperature
Whether your operating in arctic conditions at -58oF (-50oC), or the extreme heat of a steel smelting plant, Truflo offers the knowledge and experience needed to support your HVAC application. In the harshest environments where risk to life can often be dependent on effective ventilation or extraction, you can rely on the performance of Truflo fan impellers.
Features & Benefits
Steel, Stainless & Aluminum Material Options

Urethane & Epoxy powder coating finishes

Surface finishes tested & approved against salt-spray

Suitable for ATEX applications
Tunnel Ventilation
Steel twin-spider design for strength.
Reversible flow to meet the application requirements
Corrosion resistant to extend life and reduce maintenance
Tunnel ventilation fans require a minimum service life of 20+ years with minimal maintenance and are produced using materials and finishes which can withstand corrosive elements in all weathers. Dual use for general ventilation and emergency smoke extraction, they must withstand temperatures up to 752oF (400oC) for 2 hours (F400) to facilitate tunnel evacuation and preserve life. Truflo fans satisfy both F400 certification and 1000 hours salt spray testing.
Blast Freezing
Stainless steel twin spider design for strength
Hygienic for food safety regulations
Corrosion resistant to reduced maintenance
Truflo produces steel and stainless-steel fan impellers for ultra-low temperatures. Food and beverage processing industries benefit from 316 stainless steel resisting salts, bromides, harsh cleaning agents, and high temperature steam cleaning. Where fans operate in extreme temperature applications, Truflo ensures each design is fit for purpose.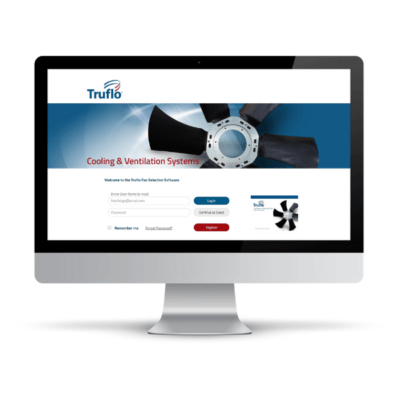 Truflo Fan Selection Software
Online & accessible from any device
No applications to download or update
Provides 3D CAD Models
Exports to Excel, PDF or KULI formats
Save your personalized fan selections
2D Drawing downloads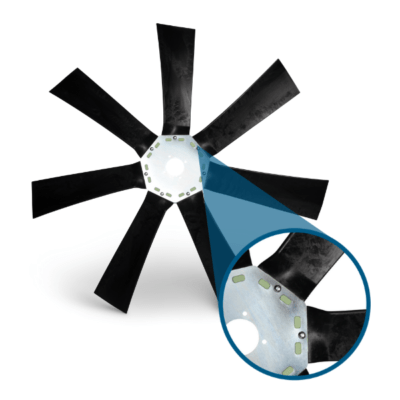 Blade & Fan Technologies
Our range of blade profiles, materials and construction options provides a customized approach to create a solution that is perfect for your unique application.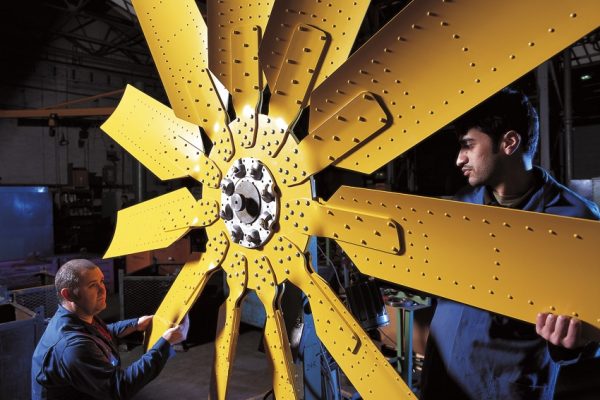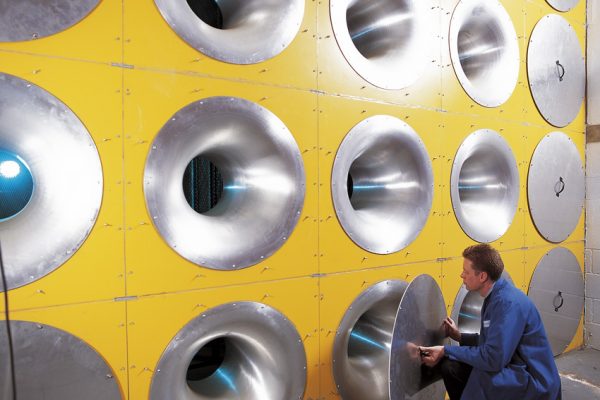 Custom Testing & Design
AMCA 210 Wind Tunnel – One of the largest, accommodating fans up to 84in (2100mm) in diameter, ensuring Truflo's fan test data is accurate and reliable.
Competitor Benchmarking – Perform back-to-back testing of fans for realistic performance comparisons.
Design Customization – Fan configurations matched to your precise duty point. Branded fans can include your corporate logos and colors. Bespoke fan blade profiling. Incorporate any fan mounting pattern or choose from a wide range of shaft hub adaptors. Fan strain testing available on/off site, including AMCA210 Wind Tunnel validation.