Smoke Extraction
Truflo's brand of steel and stainless steel impellers is synonymous with dual-purpose and emergency smoke extract applications worldwide. The twin-spider construction from high specification materials ensures Truflo impellers are sufficiently robust to support F250, F300 and F400 certification processes.
Features & Benefits
Riveted steel construction

Strong and reliable twin spider design

High efficiency

Low noise

Various blade profiles

F400 impellers up to 63in (1600mm) diameter
Tunnel Fans
Steel fan construction
Dual-purpose, ventilation and emergency smoke extract
49in (1240mm) Diameter, 6 blades
Reversible flow fans are designed for high efficiency and low running costs. The steel construction ensures the fans support the F250/F300/F400 certification process and benefits from a corrosion resistant finish able to withstand 1000 hours salt spray test.
F400 Emergency Smoke Extract
Segmented steel fan construction
8 parallel blades
63in (1600mm) diameter
Offering excellent airflow performance and running costs and with a robust segmented construction, Truflo Smoke extract fans are synonymous with leading fan manufacturers in this field and help to preserve life during emergency evacuations.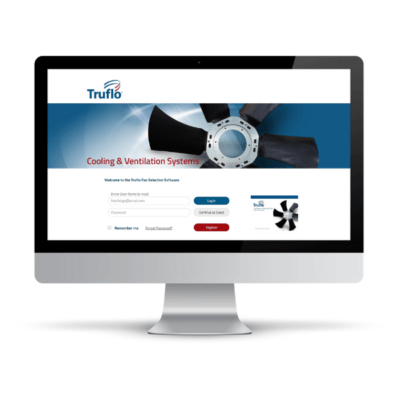 Truflo Fan Selection Software
Online & accessible from any device
No applications to download or update
Provides 3D CAD Models
Exports to Excel, PDF or KULI formats
Save your personalized fan selections
2D Drawing downloads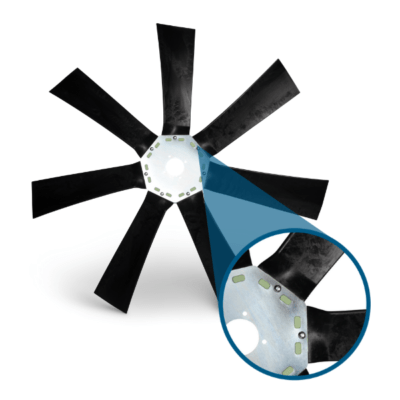 Blade & Fan Technologies
Our range of blade profiles, materials and construction options provides a customized approach to create a solution that is perfect for your unique application.
Custom Testing & Design
Providing our customers opportunities to design and test specific fans through tip profiling, various mounting options, wind tunnel testing and even competitor benchmarking. Our on-site fan testing and analysis ensures that Truflo's fan test data is accurate and repeatable. Our wind tunnel can accommodate some of the largest fans, up to 84in (2100mm).